NinSheetMusic Forums
October 20, 2021, 05:21:36 PM
Welcome, Guest
News:
We seem to have trapped one of the mods within the forum's code... and we're not sure how to get him out. Oh well, he'll figure it out!
Show Posts
This section allows you to view all posts made by this member. Note that you can only see posts made in areas you currently have access to.
Messages - Nintendude73
481
« on: June 12, 2008, 02:56:23 PM »
Rejected for multiple reasons. Better luck next time.
482
« on: June 09, 2008, 01:35:59 PM »
Topic changed and stickied. Good idea.
483
« on: May 24, 2008, 09:57:53 PM »
I've noticed that sometimes other programs will mute your SW Synth volume, which I'm guessing Finale uses, because I've had this problem too. If it happens again, go into your volume control, make sure SW Synth is all the way up, and then it should work.

At least, that was my problem.
484
« on: May 11, 2008, 09:51:36 PM »
Dang it Rare! You were supposed to do a crap job on this so I didn't want it so much...
485
« on: February 23, 2008, 02:15:00 PM »
Tingle isn't annoying, he's just misunderstood.
486
« on: February 23, 2008, 01:47:45 AM »
Latest Update: February 22, 2008 - All Characters up to Captain Falcon added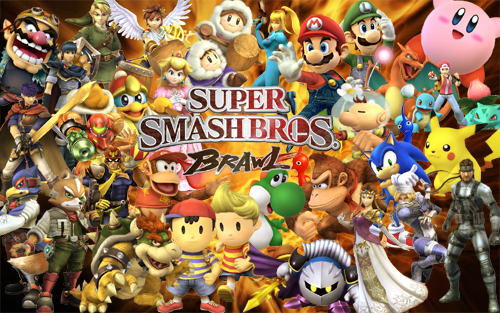 Link:
http://www.mediafire.com/?mtmadsxndhu
CTRL + F5 if the image isn't updated. I really like how this is filling up. I still plan on doing a complete renovation once all the art is available though.
This first post will just be updated with new versions. Feel free to post other wallpapers that you've made or found in the thread as well.
487
« on: February 22, 2008, 09:30:28 PM »
Way better.
http://uk.youtube.com/watch?v=xNvbPzSTpPI
Yeah, it's not Brawl, but you can't not love it. Otherwise you have no soul.
You don't have a soul, do you?